The Entourage

Elite Seller Experience
The Way Entourage Elite Marketing Agents Treat Their Seller's is on an Entirely Different Level.
HIGHER STANDARDS
Entourage has certain standards that are mandatory for every listing being marketed. We use professional, in-house videographers and photographers that present Hollywood-like films and images to showcase the home in a way, which, until now, has been reserved for only multimillion dollar properties with extremely high marketing budgets. Entourage has a drone with HD video camera capabilities for homes that demand aerial marketing as well. Entourage brings these technologies to the masses.
Social Media
Don't let anyone tell you otherwise. If they do, it's because they don't know how to harness it correctly. Entourage's founders have been on the forefront of social media for REALTORS® since it's inception. We understand the massive significance social media plays in today's society and will play in decades to come. With this in mind, Entourage posts their listings on multiple social media platforms; many designed to organically distribute the content across hundreds and thousands of potential buyers' online devices.
Home Search Site Placement
Is there anything that a sellers want more than massive amounts of exposure to the most qualified buyers out there? We have that access. Entourage has secured top website placement throughout the entire Greater Philadelphia area with its advanced home search site. What does this mean? It means that every single buyer searching online will see our listings for sale before any others. Our inside sales reps than pairup your listing with the perfect buyers, and then we slyly follow that lead around the internet, reminding them that your home is the perfect one for them!
The BEST Agents
We ensure no bad agents… no average agents… not even "good" agents. Entourage only engages select agents who are qualified to live up to the high standards of performance that the Entourage business model demands. Entourage is selective in its hiring process. Most brokerages will give a desk to any agent off the street, as long as they are licensed. To be an agent at Entourage you must go through an in-depth selection process. Only the most qualified… with superior presentational, people, and sales skills are hired.
WE KNOW REAL ESTATE.
Request our complete Seller's guides, free! You'll receive top down picture of nearly everything you need to consider as a real estate seller. Get more informed by requesting our Seller's guide below!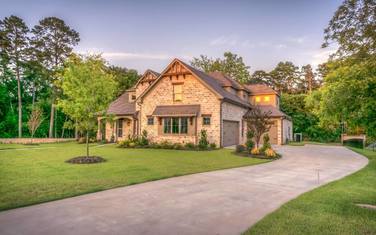 How to upsize into a bigger home
Comprehensive Real Estate
Seller's Guide
Explore the latest

market trends and listings
Find out everything you need to know about our local home sales, schools, businesses, and more.
What

Our Clients

Are Saying
Find out why our clients love to work with us.

"The best property management company in the region"

"I hired Shawn to rent my property. This is my first time as a landlord. Shawn was very knowledgeable and professional. He did all the behind the scene work, including photos of the place, background c
…
Read More
hecks for potential tenants and he drafted the lease. The process was seamless for me. Would definitely recommend!"
Read Less

"Very professional, responsive and great value. Highly knowledgeable about the Conshohocken and Mainline market. Would not hesitate to reach out again and again for my properties."

"Great experience with my property manager Adam. Made the process as easy as possible."

"In my experience with Entourage, I've been treated with nothing but respect and professionalism. They are truly the best at what they do. They prioritize their clients' needs."

"I own 11 properties in Norristown and was struggling to keep them occupied under my former property manager. Since taking over 3 years ago, Entourage has kept me near %100 occupancy with quality tena
…
Read More
nts. They are easy to work with and VERY responsive. When tenant related issues arise they consult with me, identify solutions and take all actions needed for resolution."
Read Less

"Fantastic group to work with! Overall they were very supportive and professional and I have recommended they to others with the same outcome."

"Great people if you need property management!"