THE BUYING PROCESS
From house hunter to homeowner
Property
Search
GO-IT-ALONE
Flipping through pictures of possible homes might not be so bad, but researching local trends, market values and other vital info can be daunting.
BUYING WITH US
A curated shopping experience with recommendations specifically tailored to meet or excess your expectations.
Time
Commitment
GO-IT-ALONE
Spend hundreds of hours online searching for potential properties.
BUYING WITH US
Curated house-hunting process & only invest your attention in properties that actually meet your requirements.
Industry
Experience
GO-IT-ALONE
Rely only on your own knowledge of the market & invest significant time in gathering information from all over.
BUYING WITH US
Work with an agent who has knowledge and remarkable experience in the local market, with countless awards, thousands of transactions, & decades of experience.
Local
Experience
GO-IT-ALONE
Unless you have some sort of insider knowledge, or crystal ball, you're not gonna know as much as you should about certain neighborhoods. To learn these things, you're gonna have to do some internetting, hop on Yelp or ask around a bit.
BUYING WITH US
With years of experience under our belt, we're a true local experts. We can tell you all about the school districts, zoning codes, and where to find everything from the hottest coffee to the coldest ice cream.
Negotiation
Experience
GO-IT-ALONE
Even if you're a skilled poker player and have a black-belt in negotiation, it's still important to do your research. You'll be working directly with the Selling Agent & trust that you're not being taken advantage of throughout negotiations & closing.
BUYING WITH US
Thanks to our vast knowledge of market conditions and comp sales, I'll be able to help you drum up a competitive offer at the best possible price. I'll fight to protect your interests.
WE KNOW REAL ESTATE.
Request our complete Buyer's guides, free! You'll receive top down picture of nearly everything you need to consider as a real estate buyer. Get more informed by requesting our Buyer's guide below!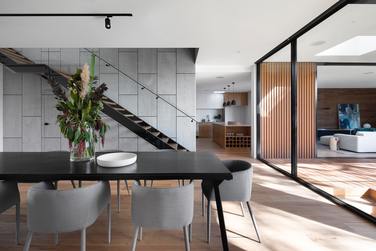 Comprehensive Real Estate
Buyer's Guide
Explore the latest

market trends and listings
Find out everything you need to know about our local home sales, schools, businesses, and more.
Our Exclusive Listings
Browse our exclusive Conshohocken listings.
What

Our Clients

Are Saying
Find out why our clients love to work with us.

"The best property management company in the region"

"I hired Shawn to rent my property. This is my first time as a landlord. Shawn was very knowledgeable and professional. He did all the behind the scene work, including photos of the place, background c
…
Read More
hecks for potential tenants and he drafted the lease. The process was seamless for me. Would definitely recommend!"
Read Less

"Very professional, responsive and great value. Highly knowledgeable about the Conshohocken and Mainline market. Would not hesitate to reach out again and again for my properties."

"Great experience with my property manager Adam. Made the process as easy as possible."

"In my experience with Entourage, I've been treated with nothing but respect and professionalism. They are truly the best at what they do. They prioritize their clients' needs."

"I own 11 properties in Norristown and was struggling to keep them occupied under my former property manager. Since taking over 3 years ago, Entourage has kept me near %100 occupancy with quality tena
…
Read More
nts. They are easy to work with and VERY responsive. When tenant related issues arise they consult with me, identify solutions and take all actions needed for resolution."
Read Less

"Fantastic group to work with! Overall they were very supportive and professional and I have recommended they to others with the same outcome."

"Great people if you need property management!"