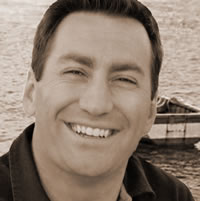 Shawn Tammaro
Expert Business Strategist - Renowned Real Estate Business Coach - Former Montgomery County PA Association of REALTORS® President & Current Board Member
How it All Began
When the President of the Montgomery County Association of REALTORS®, Shawn Tammaro decided to form Entourage Elite Real Estate in December of 2013, he had two objectives in mind. The first was to tear down and ultimately resurrect the broken, traditional real estate business model and the second was to base the construction of this new model for the benefit of the people first, not the money.
Fresh out of Penn State, Shawn jumped head first into the family real estate business, starting in sales and taking the express lane to high-level brokerage management, association leadership positions, as well as becoming a highly sought after and locally respected builder on the Main Line. "Throughout my entire career, I felt I was the only one plagued by continuously nagging, core ethical issues within the real estate industry, most of which could be contributed to greed from the top down at the cost of even remotely acceptable and equal services to those who keep the industry alive… the people of the communities – those doing the buying and selling," Shawn mentioned last year at an association speech.
Entourage Elite Real Estate went from concept to operational in a matter of a few months and, as the doors flew open, the "build it and they will come," approach proved successful beyond even the highest expectations. In fact, Entourage Elite was inundated. Within 18 months, the company was up to 30 agents, and with no one going anywhere. Being the only selective brokerage in the region, and highly selective at that, there were time periods in which they would interview 15-20 agents before they selected another to join the ranks of the Elite. Being this steadfast in your desires to choose only the best agents ensures they share the Entourage Elite vision and philosophy. We only hire good people… givers who are loyal, honest and won't be satisfied unless their clients are too.
Since Entourage Elite's inception, the more we used the Brokerage for charitable purposes and successful fundraising, both public and privately undertaken, the quicker the brokerage grew. This fortified their belief that a business model based on the very fundamental act of caring more about others is destined for much, much more.