The Greg Watson Lending Experience with Finance of America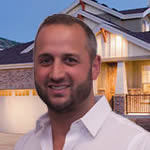 Greg Watson
Our staff at the Conshohocken branch of Finance of America Mortgage has been serving the home financing needs of Southeastern Pennsylvania for over 8 years. We are your neighbors, and share your appreciation for the diverse communities that make Southeastern Pennsylvania the best place to live!!
This is our "home turf", and nobody knows it as well as us! We believe in putting people ahead of profit. Each transaction, each family we touch, provides us with the opportunity to prove our commitment to you, our neighbors. We look forward to earning your trust, and helping you with your home financing needs.
©2016 Finance of America Mortgage LLC is licensed nationwide | Equal Housing Lender | NMLS ID # 1071 (www.nmlsconsumeraccess.org) | AZ Mortgage Banker License #0910184 | Licensed by the Department of Business Oversight under the California Residential Mortgage Lending Act | Georgia Residential Mortgage Licensee | Illinois Residential Mortgage Licensee | Kansas Licensed Mortgage Company | Licensed by the N.J. Department of Banking and Insurance | Licensed Mortgage Banker — NYS Banking Department | Rhode Island Licensed Lender
Full Application
Just click on the get started button below to complete our comprehensive application that will provide us with detailed information about your credit, income, and assets to speed up the processing of your mortgage application.
Mortgage Prequalification Request
Getting prequalified for a loan before you start looking is a great way to start your home-buying journey. A prequalification will provide you with an estimate of what you might be able to borrow.
Want To Leave A Testimonial?
Let Us Know How We Did
Click Here
Products & Services
Finance of America Mortgage LLC offers a diverse product portfolio. Contact your local branch mortgage specialist to review which product best suits your financial situation.
FHA Loans
Low down payment
Flexible income, debt, and credit requirements
Use gift funds to help with your down payment, contact your mortgage professional to learn more about this benefit
Recommended For
Homebuyers with limited savings
Low to moderate income homebuyers
VA Loans
No down payment required
Flexible income, debt, and credit requirements
Recommended For
Qualified veterans, reservists, active service members and their spouses
Eligible first or second time homebuyers who have low to moderate income
USDA Loans
100% Financing
Flexible income, debt, and credit requirements
Little or no closing costs in most cases
Recommended For
Homebuyers purchasing a home located in a designated USDA rural area
Low to moderate income homebuyers
Jumbo Loans
Mortgage amounts in excess of the conforming limit of $417,000 for a one-unit property
Fixed or Adjustable Options
Recommended For
Homebuyers who need financing in larger loan amounts
Investment-minded buyers who can afford a large purchase, but want to leverage assets more effectively
Fixed Rate Loans
Predictable fixed payments
Easy to amortize payments
Protection against rising interest rates
Recommended For
Homebuyers who prefer regular, fixed payments
Homebuyers with fixed income
Homebuyers who plan to stay in their home for many years
Adjustable Rate Loans
Early term low monthly payments
Lower start payments can allow larger loans
A variety of initial fixed rate options
Recommended For
Homebuyers who want to save money in the short run
Homebuyers who want to move in a few years
Homebuyers who desire a lower loan payment
Get in Touch
We always love to hear from our customers. Feel free to drop in or contact us during our business hours.

Hours
Monday – Friday: 24 hours
Saturday: 24 hours
Sunday: 24 hours
Contact Greg Watson
Address:
1 west 1st Ave. Suite 215, Conshohocken, PA 19428
Phone:
(610) 834-3128
Email:
[email protected]