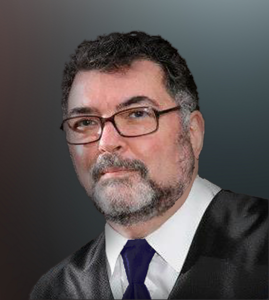 About Larry Steinberg, Manager Elite: Cherry Hill
With 30 years experience, tons of accolades and just as many satisfied past clients, Larry Steinberg was a dream choice to fill Entourage Elite Real Estate South Jersey's coveted Manager Elite Position.
Larry is both a Premier Buyers' Representative and Property Marketing Expert who is known throughout the South Jersey Region as the "go-to" for anything real estate related. Bringing an unsurpassed amount of knowledge and expertise to each transaction, his clients will tell you he does something truly unique in the world of real estate; he makes the experience fun!
Larry is known for keeping a super level head even during the most stressful of situations that arise. He stays calm during adversity, keeps the drama away from the client, and he gets them to the closing table with a smile on their faces.
A recent client summed it up perfectly when she said, "Larry is a Real Estate Guru. Throughout our entire home purchase, I started to wonder if there was anything this guy DIDN'T know about real estate! Being a first time home buyer, I was nervous – using a family recommended agent who might not get what I was looking for or would be annoyed because I required a little "babying" through the process. Well, that was the farthest thing from my concerns after day one. Larry has a level of compassion that crushes every preconceived notion you have of a typical real estate agent, and his personality charms everyone from age 21 to 91! At no point did I feel pressured, and he understood I had my own ideas of what I was looking for in my new home. It was more like having a mentor with you, chiming in when he felt need be, but allowing me to learn and make my own designs based on my tastes. He totally got me! The transaction was super smooth, even though he had to talk me down from the ledge a few times!  Since we worked together, my newlywed best friends, my Aunt and my son's school teacher have used Larry to either buy or sell their homes, and have all come back with the same rave reviews!"
Larry has had a productive career, to say the least. From his time spent President of the Burlington Camden County Association of REALTORS® to top producing at some the area's best real estate brokerages, but he was still feeling a void. Larry made a decision in 2016 to go hardcore on the hunt to all that void. When he saw something on a colleague's Facebook page about this Philadelphia Area boutique digital brokerage, he started asking questions, and the answers were just what he had been yearning to here.
Entourage Elite Real Estate was doing everything the way it SHOULD be done, and growing exponentially at the same time.  Larry jumped at the chance to meet with the founders, Shawn Tammaro and Bobby Daddis. They hit is off instantly. Larry was the guy to spearhead the first Jersey location, and the rest is history in the making.
With agents jumping at the chance to interview for the new Entourage Elite South Jersey Office, and signs popping up in the ground left and right, the real estate revolution has already begun in South Jersey. With Larry Steinberg at the helm, it's sure to continue well into the future.
Whether your need is residential and commercial sales, purchases or leases, Real Estate Consulting, Investor and Builder services or anything in between, Larry Steinberg looks forward to speaking with you.
A Brief Summary of Past Accolades and Notable Achievements:
Larry earned his A.A. form Peirce College in '71, followed by his B.A in Psychology from Rutgers University in '76.  Upon completing his  education, his undeniable passion for real estate took hold, and he was licensed in NJ in 1978. Larry has gone on to get his Broker's Associate Designation, as well, and been a multi-million dollar top-producer almost every year of his career. While with Keller Williams of Cherry Hill, he was a member of the Agent Leadership Council & NJAR Circle of Excellence Award winner 5 years running. In 2007, Larry was the President of Burlington Camden County Association of Realtors. His crowning achievement has been raising his daughters Sara (27) & Becca (25) and seeing what incredible women they have become. He is a SUPER proud father.